Article
http://instance.metastore.ingenta.com/content/10.2807/1560-7917.ES2013.18.35.20570
Note from the editors: Consensus paper on MLVA development, validation, nomenclature and quality control – an important step forward for molecular typing-based surveillance and outbreak investigation

View Affiliations

Hide Affiliations

Correspondence: 

Eurosurveillance editorial team

eurosurveillance

ecdc.europa.eu

View Citation

Hide Citation
Preview this article: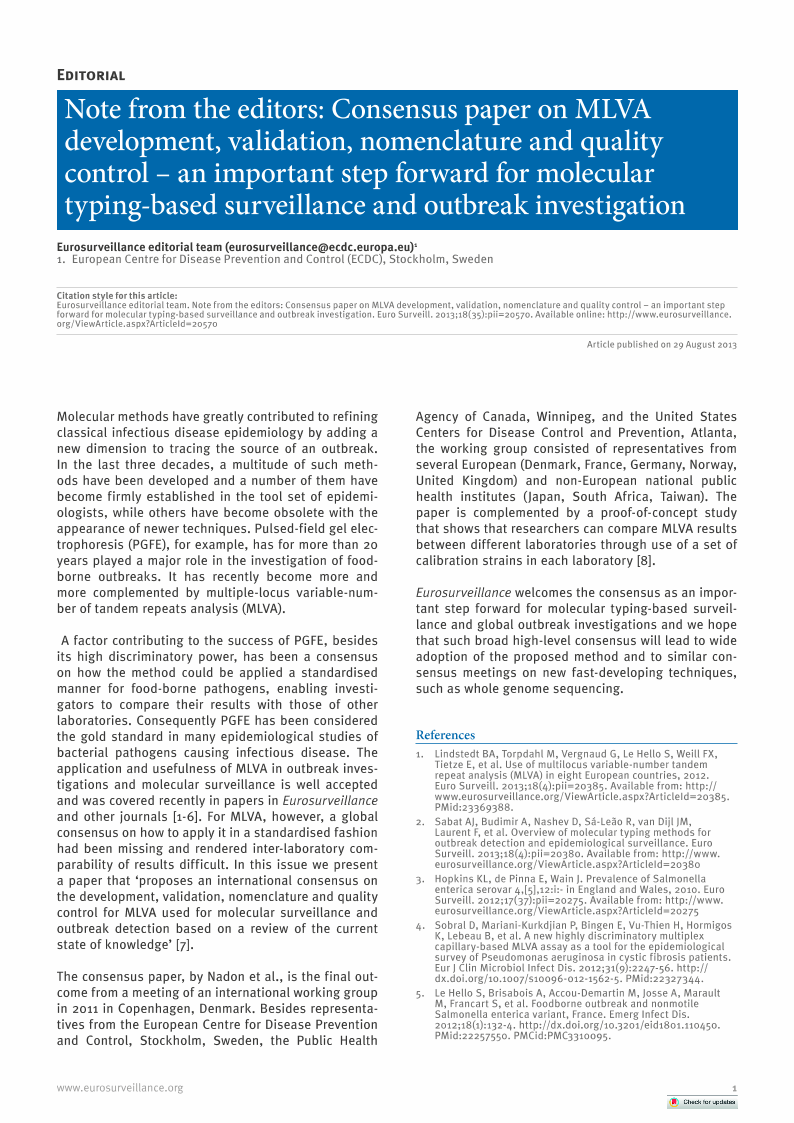 Note from the editors: Consensus paper on MLVA development, validation, nomenclature and quality control – an important step forward for molecular typing-based surveillance and outbreak investigation, Page 1 of 1
< Previous page
Next page >
/docserver/preview/fulltext/eurosurveillance/18/35/art20570-en-1.gif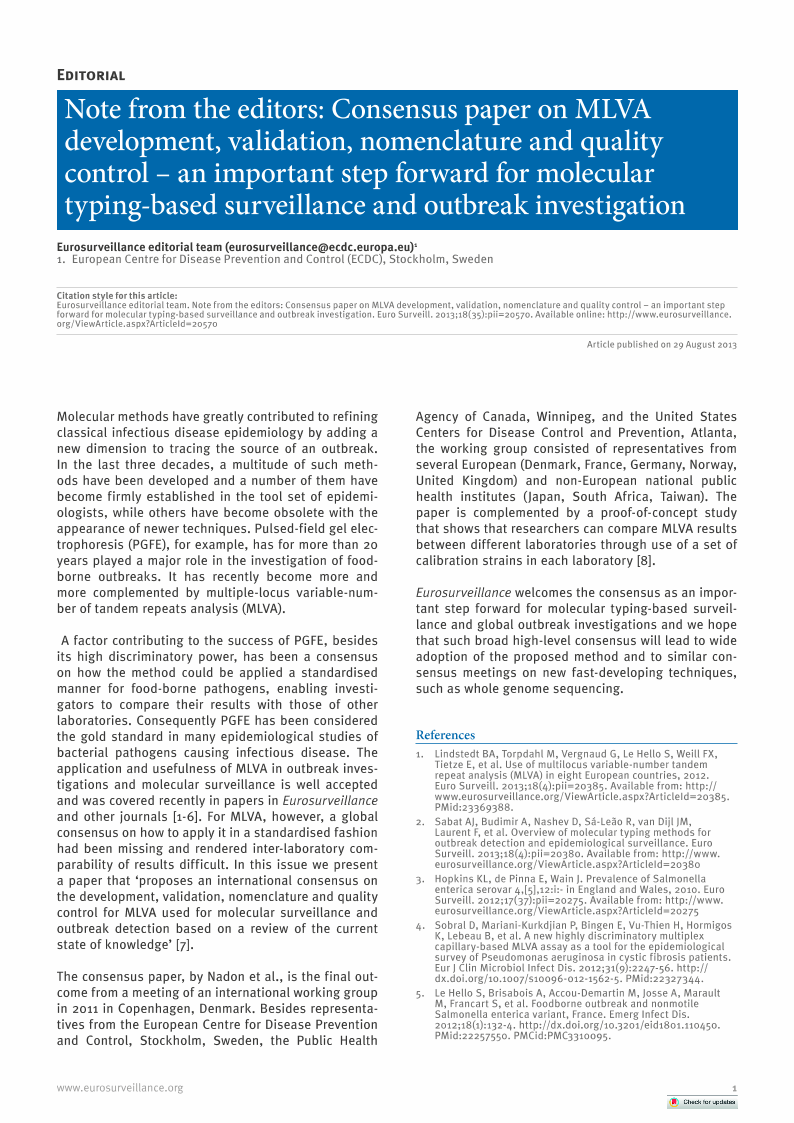 There is no abstract available for this article.
Use the preview function to the left.
©
This work is licensed under a
Creative Commons Attribution 4.0 International License
.

Full text loading...