Scientific seminars
Scientific seminars
Since 2011, Eurosurveillance has been organising a lunchtime scientific seminar at the European Scientific Conference on Applied Infectious Disease Epidemiology (ESCAIDE). The previous years' programmes, speakers and moderators are presented below. 
2019: Point-of-care testing (POCT) and its impact on surveillance of communicable diseases and public health
Diagnostic devices for testing close to the patient, frequently by healthcare workers who may or may not have specific laboratory training or for self-testing, are becoming increasingly available. Point-of-care testing (POCT) makes testing easier and produces more rapid results, which enables timely clinical decisions and treatment as well as the implementation of infection prevention and control measures. Such advantages have led to increased interest in POCT among clinicians, as well as public health experts and decision makers. However, the incorrect use of tests can affect their accuracy and quality, and their sensitivity and specificity can vary. As rapid diagnostics' limitations can have important consequences for individual and public health, it is crucial to ensure appropriate use. Aside from standards and accreditation of tests, selftested patients need to be linked to care and policies should be in place to address these aspects. Capturing results from POCT and self-testing devices systematically and comprehensively is a challenge for epidemiological surveillance. For reference and public health laboratories, possible limited availability of referred samples and/or isolates from POCT could impact on detection of transmission events, identification of emerging new strains, infection source attribution, monitoring antimicrobial resistance patterns, etc.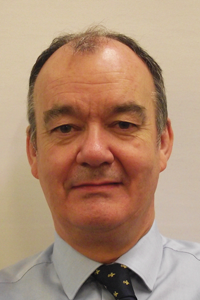 Moderator: Professor Nick Phin, editorial advisor of Eurosurveillance, has been Acting Director of the Centre for Infectious Disease Surveillance and Control (CIDSC), Public Health England, Colindale, London, United Kingdom for nearly 3 years. CIDSC covers all aspects of infectious disease response and provides advice and information on infectious diseases locally, nationally and internationally. He is also the International Health Regulations National Focal Point and European Centre for Disease Prevention and Control Focal Point for a number of areas. Professor Phin was acting Head of Department for Respiratory Diseases at CIDSC before his current position and still remains involved and keenly interested in influenza (avian, seasonal and pandemic) and Legionnaires' disease.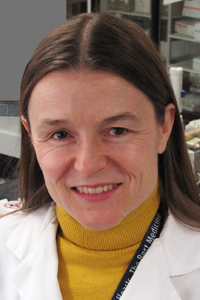 Dr Susan M. Poutanen, University Health Network and Mount Sinai Hospital, Toronto and University of Toronto, Canada, gave a presentation entitled 'Infectious disease POCT: ready or not, here it comes'. Dr Poutanen is a Medical Microbiologist and Infectious Diseases Physician at University Health Network and Mount Sinai Hospital in Toronto, Canada and an associate professor in the Department of Laboratory Medicine and Pathobiology and the Department of Medicine at the University of Toronto. Susan currently serves as the Microbiology Section Head of the Association of Medical Microbiology and Infectious Diseases Canada. She is leading the Association's creation of a guidance document regarding quality implementation of point-of-care tests in microbiology. Susan's broad research interests include: the epidemiology and detection of antimicrobial resistance, the use of faecal microbiota transplantation to manipulate dysbiosis and the optimisation of microbiology laboratory practices using rapid diagnostics, automation, artificial intelligence and point-of-care tests.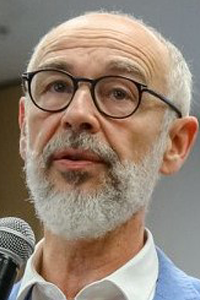 Professor Marc Struelens is the Chief Microbiologist at the European Centre for Disease Prevention and Control (ECDC) in Solna, Sweden, and he talked about 'Infectious disease POCT: how to translate into public health benefits'. Professor Struelens is former President of the European Society of Clinical Microbiology and Infectious Diseases, and Professor of Medical Microbiology at the Faculty of Medicine of the Université Libre de Bruxelles in Belgium. Marc has authored over 280 peer-reviewed articles and 20 book chapters across many disciplines, including molecular epidemiology, control of nosocomial infections and antimicrobial resistance. He has served as editor of several international scientific journals, has been a member of several national and international advisory boards and European Union (EU)- supported research and public health networks, and has served as consultant to the World Health Organization and EU bodies.
top
---
2018: Artificial intelligence (AI) in epidemiology: a reality in 2018? 
Algorithm-based machine learning that leads to the generation of new knowledge and that can be applied to autonomous decision making/problem-solving is at the core of artificial intelligence (AI). The opportunities and dangers posed by AI have fascinated humans for a long time. In Europe, the European Commission has put AI high on its agenda and stressed that 'to build robust models at the core of AI-based systems, high quality data are a key factor to improve performances'.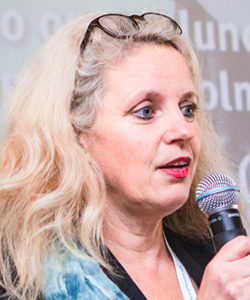 Moderator: Dr Ines Steffens, editor-in-chief of Eurosurveillance, published by the European Centre for Disease Prevention and Control (ECDC). Ines is a medical doctor with a master in public health. She is member and vice-president of the European Association of Science Editors (EASE) Council. Ines was among the group that founded the EASE Gender Policy Committee and she was involved in establishing the Sex and Gender Equity in Research (SAGER) guidelines.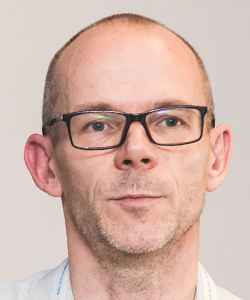 Professor Magnus Boman from the Royal Institute of Technology (KTH) and Research Institutes of Sweden (RISE), Stockholm, Sweden, gave a presentation entitled 'Artificial intelligence (AI) in epidemiology: a reality in 2018?'. Magnus is currently building learning machines for analysing patient behaviour in a clinical flow of Internet-based psychiatry patients. Over the last dozen or so years, Magnus worked as a computational epidemiologist in Sweden and the United Arab Emirates, chiefly with influenza-like illnesses.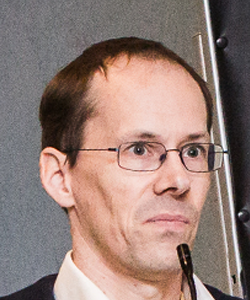 Florian Burckhardt participated in the expert panel discussion. Florian works as an epidemiologist at the State Agency for Consumer and Health Protection in Rhineland-Palatinate, Germany where he is responsible for mandatory disease surveillance and outbreak investigations. He graduated with an MSc Epidemiology from Edinburgh University in 2000, finished his FETP at the Robert Koch Institute in 2008 and has since supervised several FETP fellows and their projects. He develops training tools for applied outbreak methodology in vocational training and for fun. His outbreak investigations covered Q-fever in live cell therapy and tularaemia in grape juice. He is an active EPIET Alumni Network member.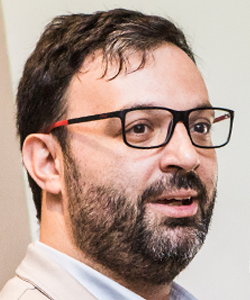 Dr João André Carriço also participated in the expert panel discussion. João is currently working as a Researcher in the Molecular Microbiology and Infection Unit at the Instituto de Medicina Molecular in the Faculty of Medicine, University of Lisbon, Portugal, and teaches at the Instituto Superior Técnico, University of Lisbon. He studied Applied Chemistry, Biotechnology and did his PhD on Microbial typing and data analysis methodologies. João's research interests are in Bioinformatics and the development of novel analysis and visualization methodologies with special focus on microbiology, molecular epidemiology and microbial typing methods. He is member of the ESCAIDE scientific committee. 
top
---
2017: One Health – we are in this together – viral and bacterial diseases at the animal-human interface 
The 'One Health' concept is a multidisciplinary, holistic approach to sustaining the health and wellbeing of humans and animals, as well as their living environment, given the connections between them. A current and major 'One Health' issue is how the use of antimicrobials in animal husbandry has led to the emergence of various resistance mechanisms in pathogens such as Escherichia coli and Salmonella spp.. The sixth Eurosurveillance scientific seminar focused on the interplay of pathogen changes in animals and outbreaks or spread of resistant pathogens in humans.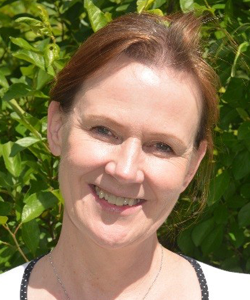 Moderator: Dr Johanna Takkinen from the European Centre for Disease Prevention and Control (ECDC).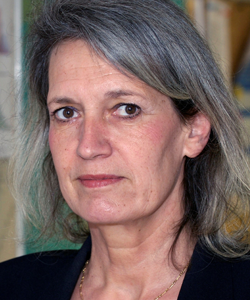 Professor Sylvie van der Werf from University Paris Diderot, France, associate editor of Eurosurveillance, presented on 'Intrinsic and extrinsic factors for the emergence of zoonotic viruses at the animal-human interface'.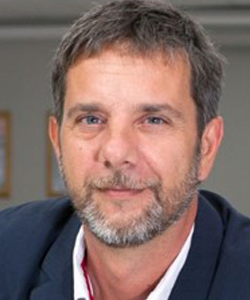 Professor Luca Guardabassi from the University of Copenhagen talked about 'Antimicrobial stewardship in livestock and companion animals: the why and the how'. 
top
---
2016: Anniversary scientific seminar – 20 years 
On the occasion of Eurosurveillance's 20th anniversary, the fifth scientific seminar focused on how science communication has changed in the past two decades. At the time of Eurosurveillance's creation, various other new initiatives that facilitate information exchange in different ways also arose, including ProMED. While public health has benefitted from the application of evolving data sharing mechanisms, some data and information-sharing hurdles still need to be overcome. During this seminar, two speakers illustrated different ways of gathering and sharing both validated and non-validated facts and figures. They highlighted successes, concerns and limitations, and the role of journals.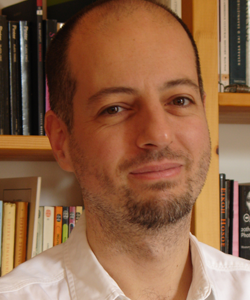 Moderator: Professor Panayotis Tassios from the National and Kapodistrian University of Athens, Greece, associate editor of Eurosurveillance.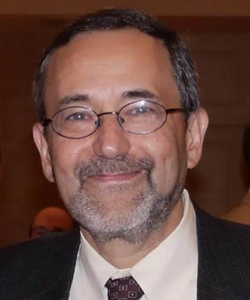 Professor Larry Madoff, Director of ProMED, talked about 'Rapid reporting of emerging disease outbreaks using unofficial sources: Lessons from ProMED'.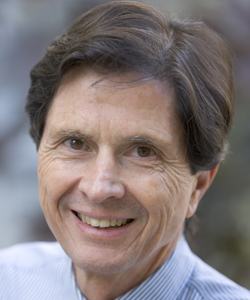 Professor David Heymann from Public Health England, associate editor of Eurosurveillance, presented on 'Data sharing: the good, the bad, and the evil'. 
top
---
2015: The right tools for the job: choosing appropriate new laboratory methods to support outbreak detection and response 
The formidable development and application of new tools for laboratory diagnostics, particularly molecular typing methods such as pulsed-field electrophoresis (PFGE), multilocus sequence typing (MLST) and whole genome sequencing (WGS), has certainly impacted public health. For example, these tools have provided new perspectives on identifying and controlling outbreaks. However, the variation in tool availability and application between laboratories and between countries has made finding the right tool as well interpreting and comparing results challenging. The fourth scientific seminar focused on the challenges and opportunities posed by new and emerging methods. Speakers presented examples from the field of bacteriology and virology.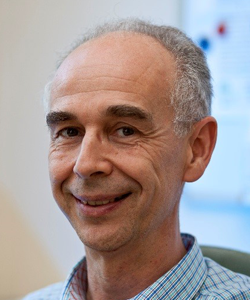 Moderator: Professor Marc Struelens from the European Centre for Disease Prevention and Control (ECDC).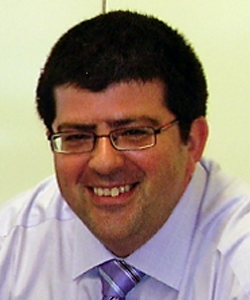 Professor Jacob Moran-Gilad from the Ministry of Health, Israel, presented on 'Choosing tools for bacteria – handyman, expert or DIY?'.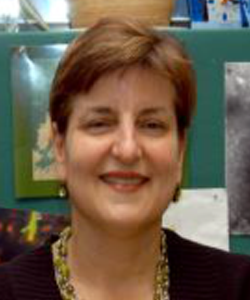 Professor Maria Zambon from Public Health England, talked about 'Right tools, right application, right answer?'. 
top
---
2013: Should we fire healthcare workers who decline vaccination? 
Healthcare workers (HCWs) are at increased risk for contracting infections and further transmitting them to colleagues and patients. However, their vaccine uptake rates have often been very low, occasionally resulting in HCW vaccination being mandated by authorities. This has already raised considerable debate in the case of seasonal and pandemic influenza vaccination, and similar controversies may emerge for other vaccine-preventable diseases. While freedom of choice should be preserved, professional virtue would require HCWs to be immune and public expectations demand that health authorities protect patients. The third scientific seminar addressed ethical principles, values, and practical arguments for and against vaccination.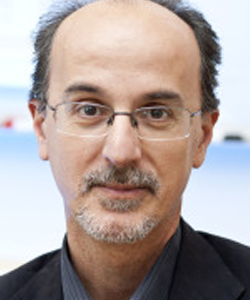 Moderator: Professor Pier Luigi Lopalco from the European Centre for Disease Prevention and Control (ECDC). 
Dr Emmanouil Galanakis from the University of Crete, Greece, gave a presentation entitled 'Should we fire healthcare workers who decline vaccination?'.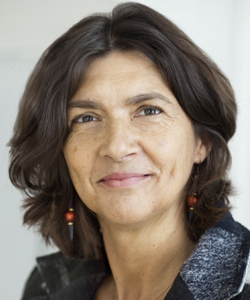 Dr Marianne van der Sande from the Dutch National Centre for Infectious Disease Control (RIVM/CIb) participated in the expert panel discussion.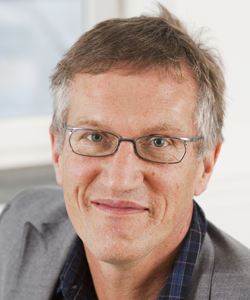 Dr Anders Tegnell, from the Swedish Institute for Communicable Disease Control also participated in the expert panel discussion. 
top
---
2012: Variant Creutzfeldt-Jakob disease: containment of an emerging disease with a long incubation period 
More than two decades ago, the sudden emergence of a variant Creutzfeld-Jakob disease (vCJD) and finding its association with bovine spongiform encephalopathy (BSE) in cattle, caught the attention of scientists, public health experts, politicians and the general public. The disease's deadly outcome and long incubation period, as well as uncertainty about the causative agent, generated concerns and fuelled media hype. The good news is that control of vCJD is a success story, with long-term surveillance data showing that containing an emerging, transmissible disease with a long incubation period and complex epidemiology through rigorous measures is possible. The second Eurosurveillance scientific seminar highlighted the shift from vCJD disease public health emergency to public health research, demonstrated the implemented control measures' value and discussed lessons learnt.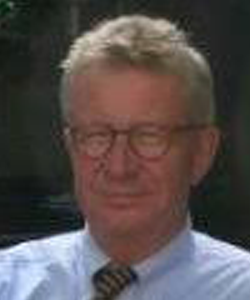 Moderator: Professor Johan Giesecke from the European Centre for Disease Prevention and Control (ECDC), associate editor of Eurosurveillance.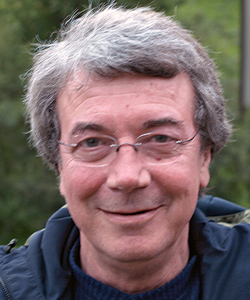 Professor Robert Will from the University Edinburgh, United Kingdom, presented on 'Prions, panic and public health'.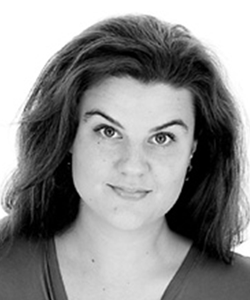 Ms Laura Smillie from the European Food Safety Authority (EFSA) participated in the expert panel discussion. 
top
---
2011: 15th anniversary scientific seminar 
Eurosurveillance was founded in 1995 and jointly funded until March 2007 by the European Commission, the Institut de Veille Sanitaire (InVS) in Paris, France and the Health Protection Agency (HPA) in London, United Kingdom. The London office published a weekly online paper with short news and rapid updates while the Paris office published an online monthly (compiled into a quarterly print) journal containing longer in-depth articles. Since March 2007, the two Eurosurveillance editions have been published by the European Centre for Disease Prevention and Control (ECDC) in Stockholm, Sweden. In January 2008, the weekly and monthly electronic releases were merged into one weekly issue containing both short, rapid publications and longer articles. To celebrate 15 years of regular production, Eurosurveillance organised its first scientific seminar.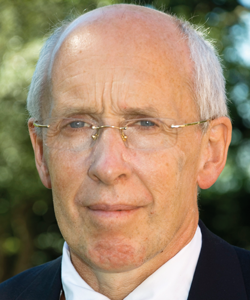 Moderator: Professor Angus Nicoll from the European Centre for Disease Prevention and Control (ECDC).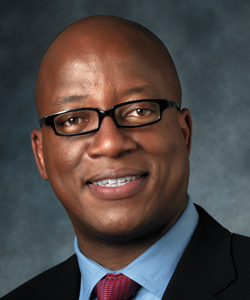 Dr Kevin Fenton from the United States Centers for Disease Control and Prevention spoke on the subject of '30 years of HIV/AIDS prevention in western industrialized settings: what have we learned, where should we be headed?'.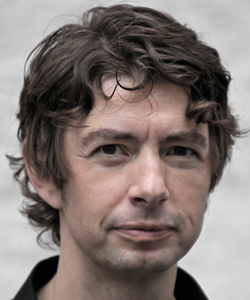 Professor Christian Drosten from the Institute of Virology, University of Bonn Medical Centre, Germany, associate editor of Eurosurveillance, talked about 'Emerging diseases – highlights from Eurosurveillance'.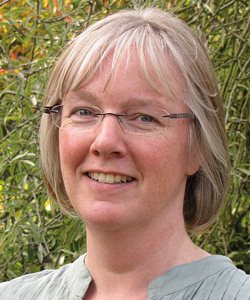 Mrs Pippa Smart from PSP Consultancy, presented on 'A publishing revolution fuelled by technology'.
top