Article
http://instance.metastore.ingenta.com/content/10.2807/1560-7917.ES2014.19.20.20807
Letter to the Editor: Smoking and older age associated with mumps in an outbreak in a group of highly-vaccinated individuals attending a youth club party, the Netherlands, 2012

View Affiliations

Hide Affiliations

View Citation

Hide Citation
Preview this article: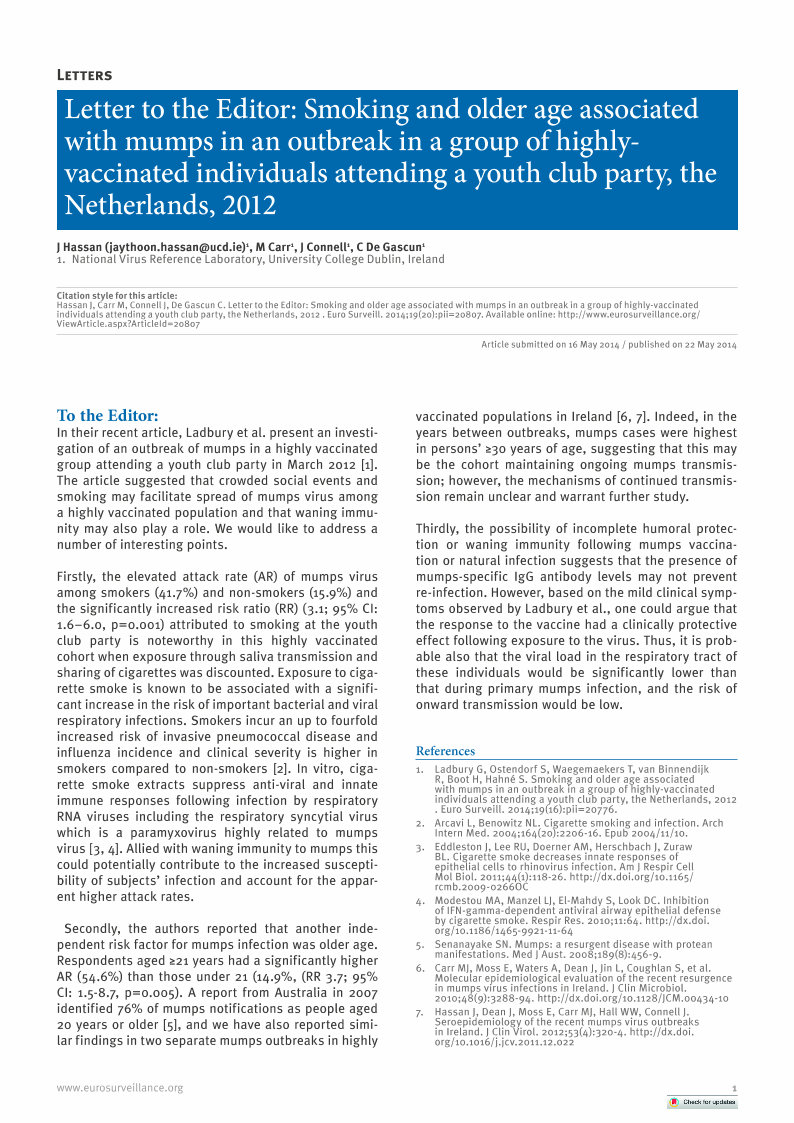 Letter to the Editor: Smoking and older age associated with mumps in an outbreak in a group of highly-vaccinated individuals attending a youth club party, the Netherlands, 2012, Page 1 of 1
< Previous page
Next page >
/docserver/preview/fulltext/eurosurveillance/19/20/art20807-en-1.gif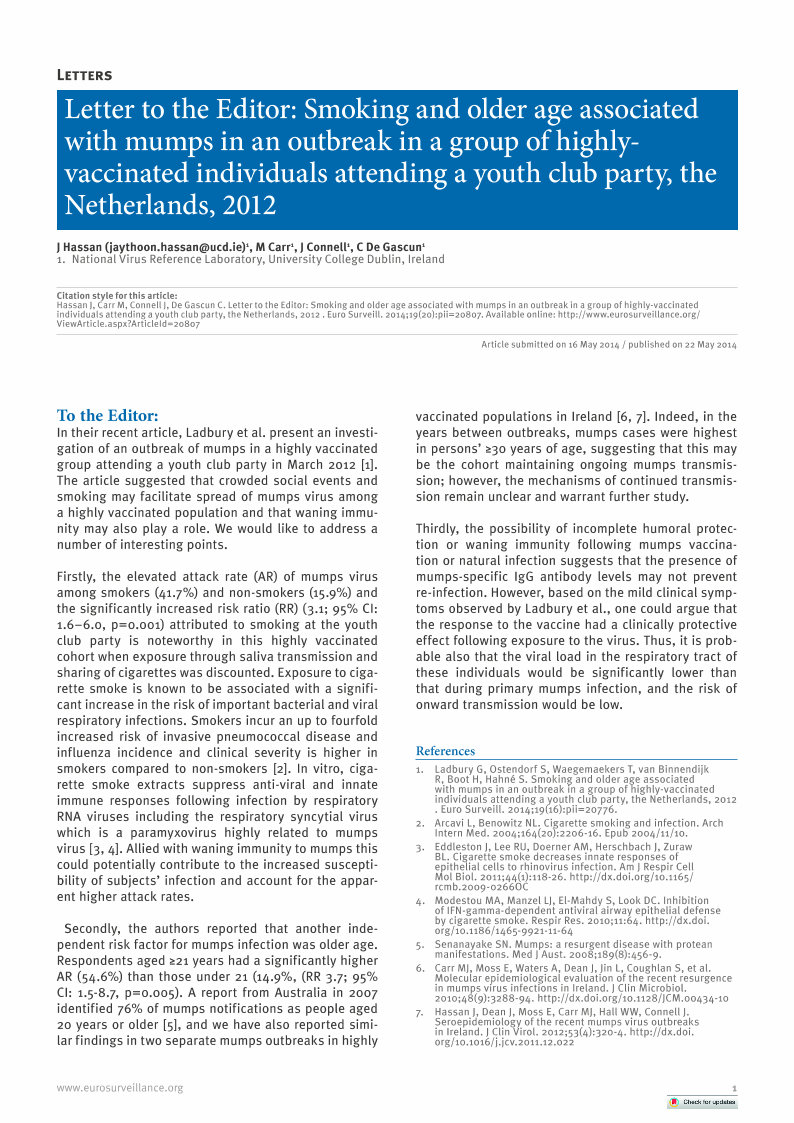 There is no abstract available for this article.
Use the preview function to the left.
©
This work is licensed under a
Creative Commons Attribution 4.0 International License
.

Full text loading...