Article
http://instance.metastore.ingenta.com/content/10.2807/ese.15.03.19468-en
The vaccination campaign against 2009 pandemic influenza A(H1N1) and its continued importance in view of the uncertainty surrounding the risk associated with the pandemic

View Affiliations

Hide Affiliations

View Citation

Hide Citation
Preview this article: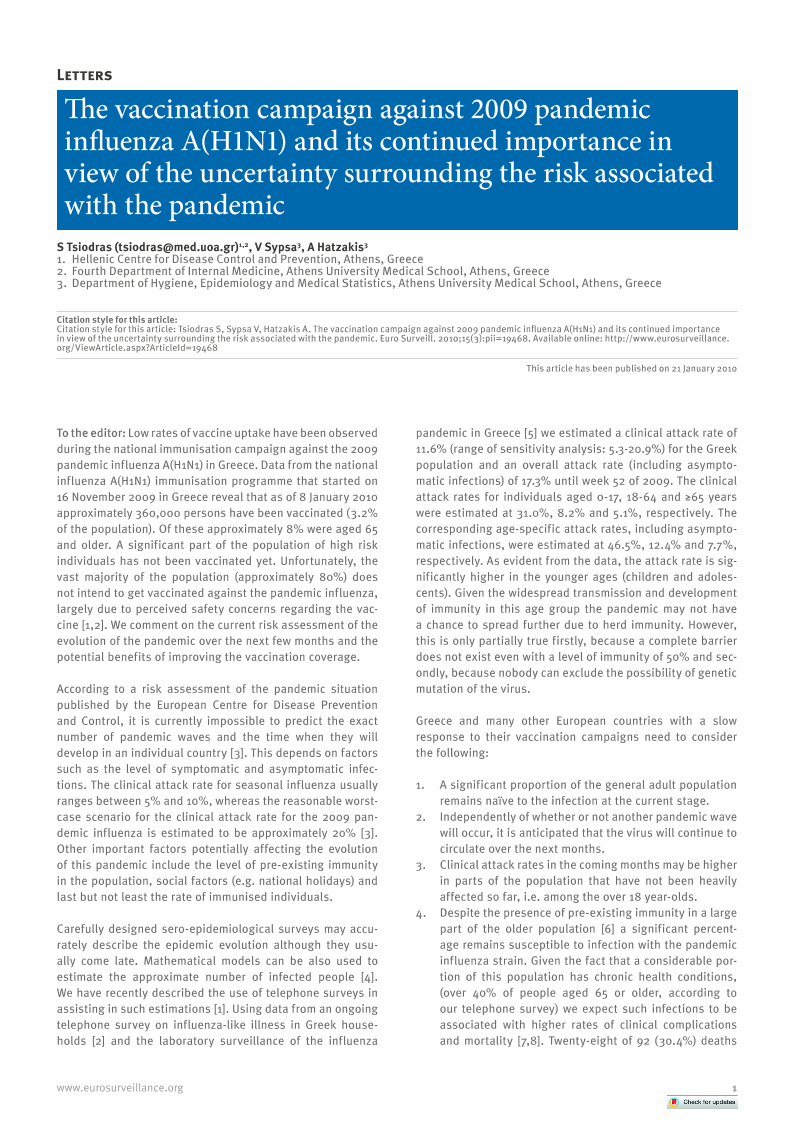 The vaccination campaign against 2009 pandemic influenza A(H1N1) and its continued importance in view of the uncertainty surrounding the risk associated with the pandemic, Page 1 of 1
< Previous page
Next page >
/docserver/preview/fulltext/eurosurveillance/15/3/art19468-en-1.gif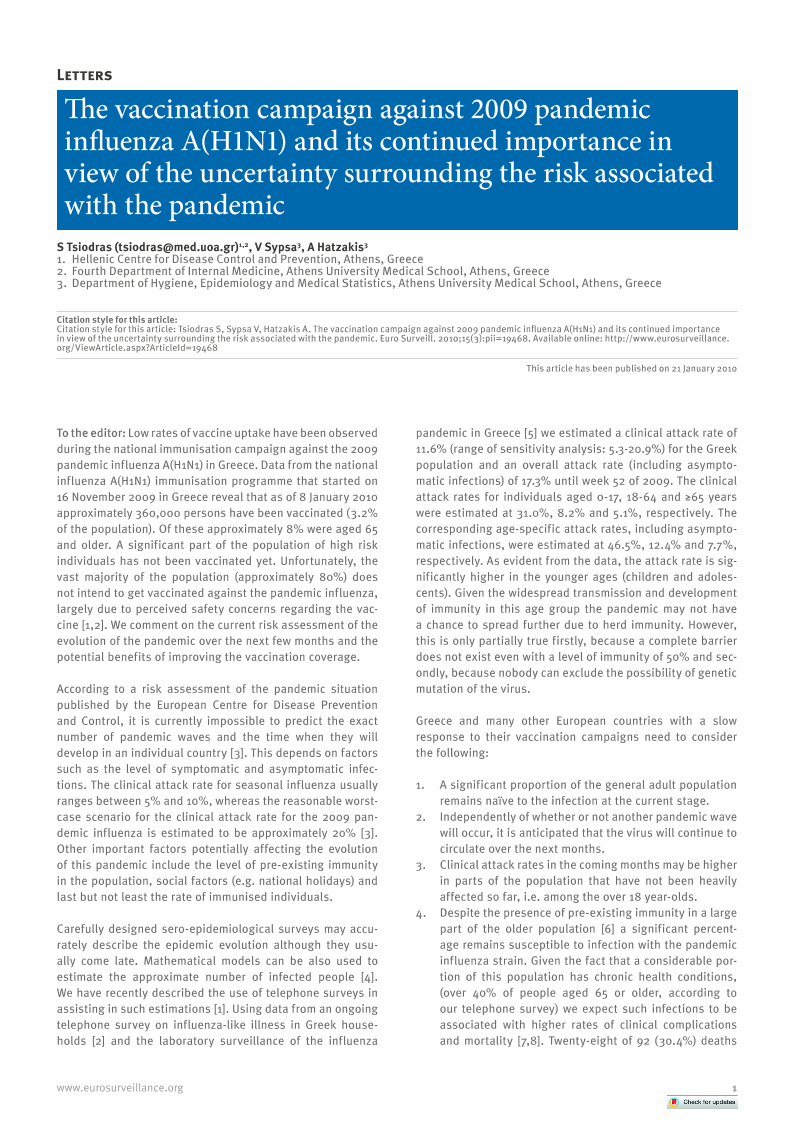 There is no abstract available for this article.
Use the preview function to the left.
©
This work is licensed under a
Creative Commons Attribution 4.0 International License
.

Full text loading...