Article
http://instance.metastore.ingenta.com/content/10.2807/ese.16.24.19890-en
Enteroaggregative, Shiga toxin-producing Escherichia coli O104:H4 outbreak: new microbiological findings boost coordinated investigations by European public health laboratories

View Affiliations

Hide Affiliations

Correspondence: 

M Struelens

marc.struelens

ecdc.europa.eu

View Citation

Hide Citation
Preview this article: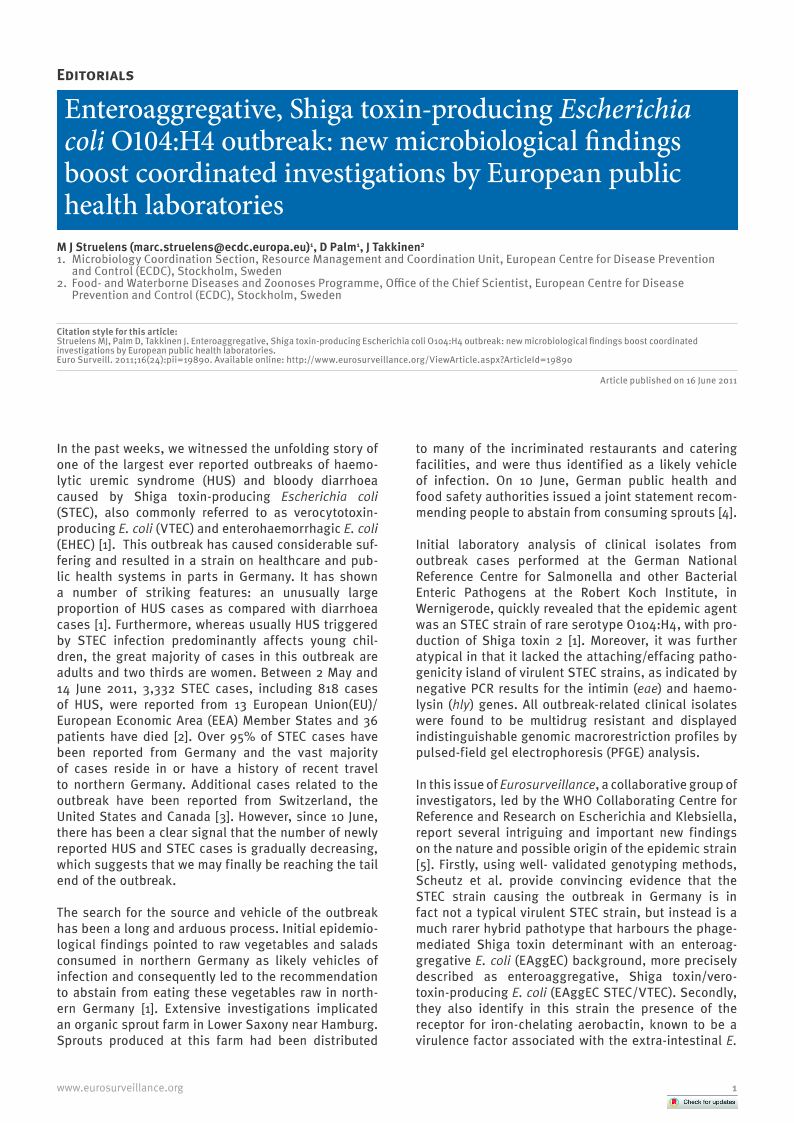 Enteroaggregative, Shiga toxin-producing Escherichia coli O104:H4 outbreak: new microbiological findings boost coordinated investigations by European public health laboratories, Page 1 of 1
< Previous page
Next page >
/docserver/preview/fulltext/eurosurveillance/16/24/art19890-en-1.gif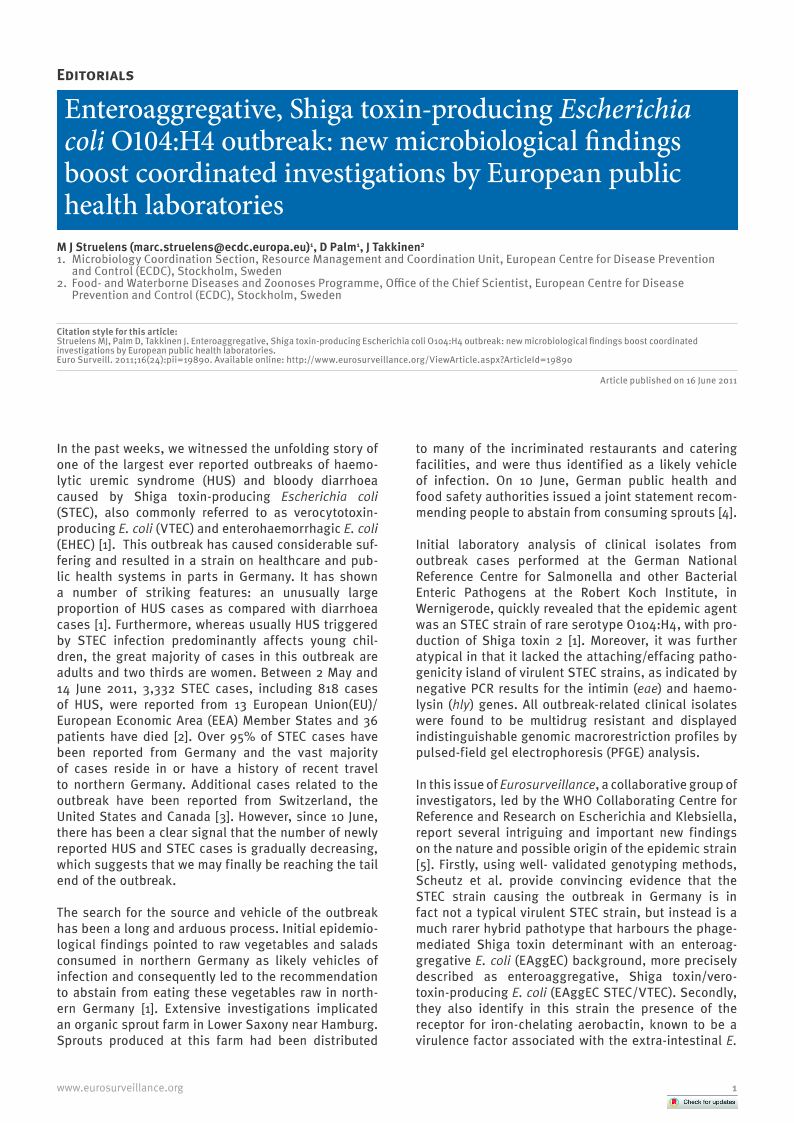 There is no abstract available for this article.
Use the preview function to the left.
©
This work is licensed under a
Creative Commons Attribution 4.0 International License
.

Full text loading...