Article
http://instance.metastore.ingenta.com/content/10.2807/ese.17.35.20257-en
Retrospective screening of serum and cerebrospinal fluid samples from patients with acute meningo-encephalitis does not reveal past Japanese encephalitis virus infection, Emilia Romagna, Italy, 2011

View Affiliations

Hide Affiliations

View Citation

Hide Citation

Citation style for this article: Gaibani P, Finarelli A C, Cagarelli R, Pierro A, Rossini G, Calzolari M, Dottori M, Bonilauri P, Landini M P, Sambri V. Retrospective screening of serum and cerebrospinal fluid samples from patients with acute meningo-encephalitis does not reveal past Japanese encephalitis virus infection, Emilia Romagna, Italy, 2011 . Euro Surveill. 2012;17(35):pii=20257. https://doi.org/10.2807/ese.17.35.20257-en Received: 26 Aug 2012
Preview this article: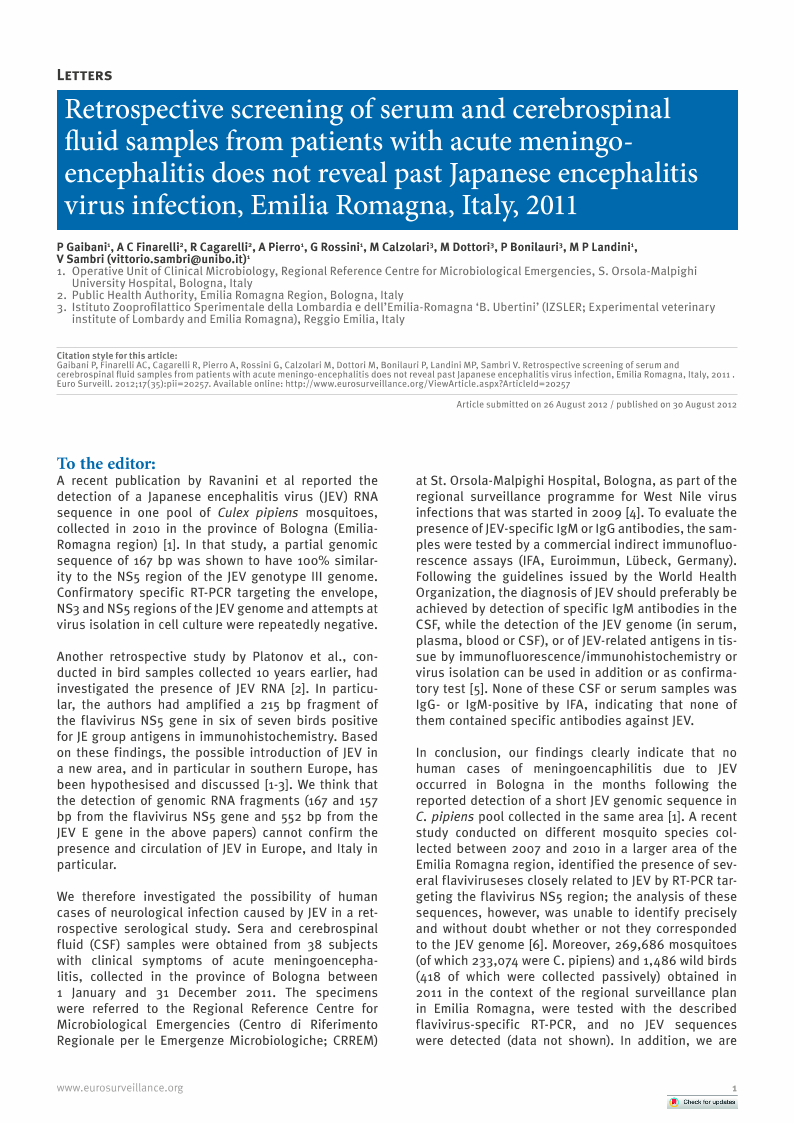 Retrospective screening of serum and cerebrospinal fluid samples from patients with acute meningo-encephalitis does not reveal past Japanese encephalitis virus infection, Emilia Romagna, Italy, 2011, Page 1 of 1
< Previous page
Next page >
/docserver/preview/fulltext/eurosurveillance/17/35/art20257-en-1.gif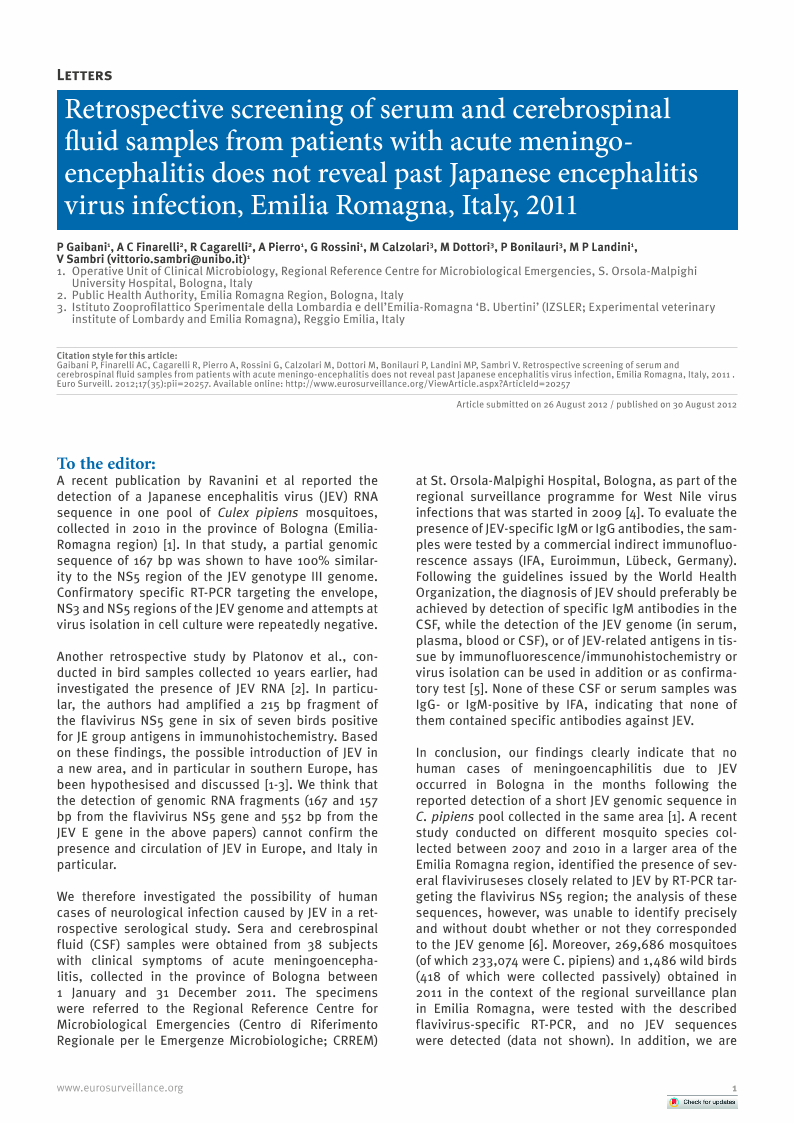 There is no abstract available for this article.
Use the preview function to the left.
©
This work is licensed under a
Creative Commons Attribution 4.0 International License
.

Full text loading...